I am still playing with various radios so here is what I have come up with as a test VFO.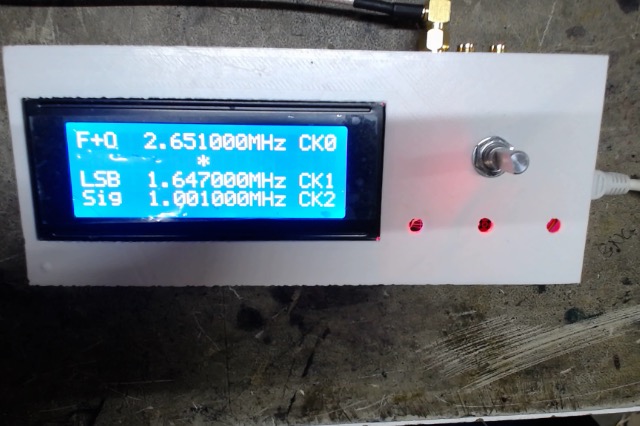 This is using my Arduino VFO.
The 3 outputs are:-
CLK0 = First mixer VFO. In this case, sig requ + IF. The IF in this case is 1.650Mhz.
CLK1= USB/LSB injection freq. LSB = 1.647Mhz, USB = 1.650Mhz.
CLK2= The wanted signal frequency. This can be used to align the RX.
It is a hack of my HF VFO. and ith band switch is set to full range.