This was one of the more memorable events of the weekend. Very few people in history have managed to bounce signals on the HF bands off the moon, and only very few amateur stations have succeeded on 15 meters.
This thread is the place to tell the story of the planning, and research that preceeded the 15M EME experiments. Over the next few days I'll post as much as I can find by way of pictures, video and documentation.
First echoes were detected around midnight Friday. -- Photo by Lee VK3GK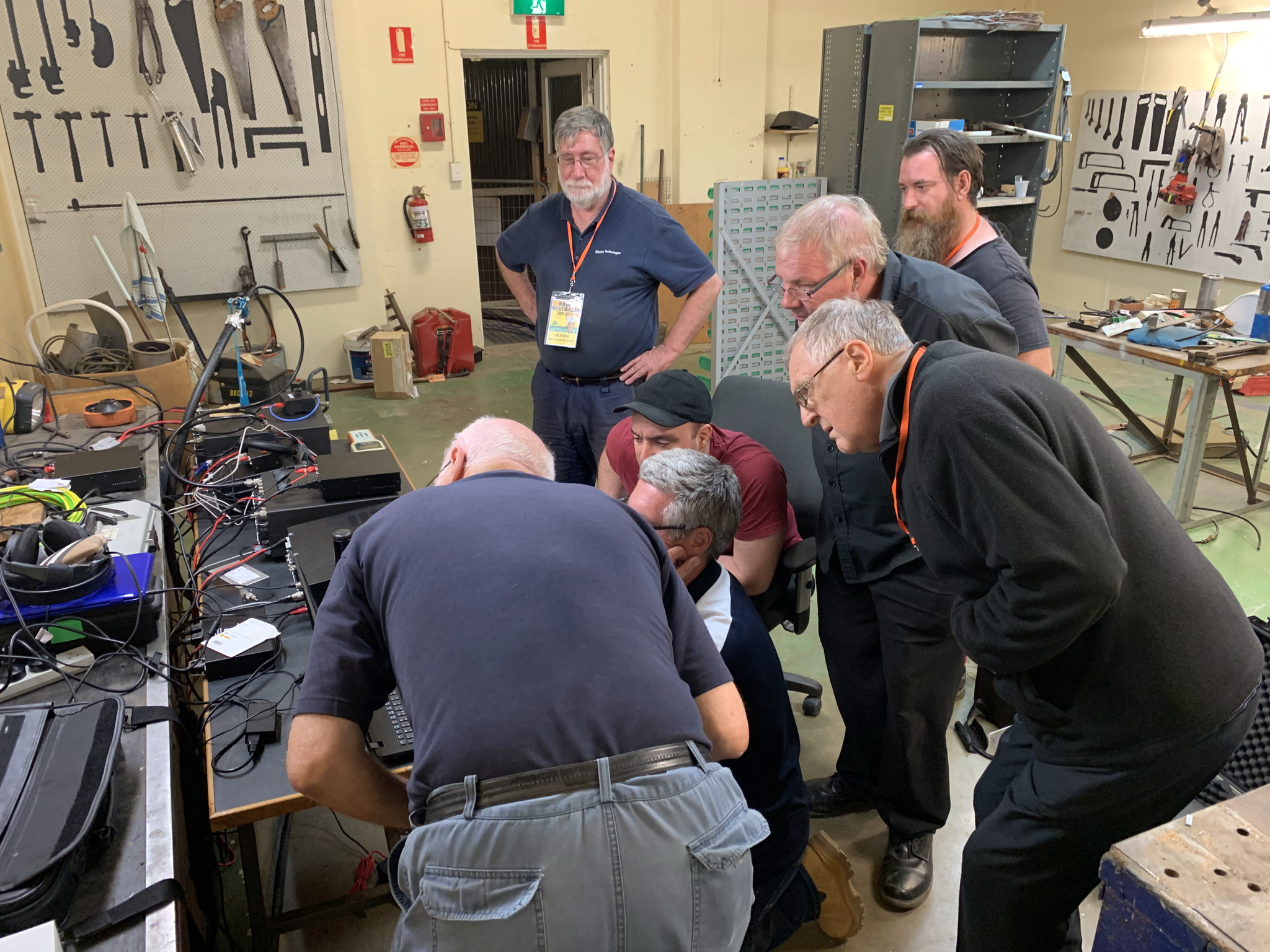 The possibility of using the RA Antenna systems for EME was first raised by Rod VK3UG at one of the VI3RA
planning meetings, and referred to earlier CSIRO experiments in the 1950's, so that was a good place to start researching.
The experimental results were published in the IRE Proceedings March 1951, ( IRE == Institute of Radio Engineers )
The 1951 IRE paper and experimental setup are described here..
https://ra.sadarc.org/#!/histeme
More to come... Where is moonrise going to be on the dates concerned? And is there an array pointing in the right direction that
is usable on the frequency concerned?
Last edited by a moderator: