A while back I purchased a 2M preamp kit from minikits. I got the
https://www.minikits.com.au/eme220
Finally got around to assembling it, and couldn't find the instructions which had dissapeared. So I contacted Mark from Minikits and with 24 hours he had emailed me the instructions I had lost.
The preamp integrates well with the ICOM 9700, and is powered over the coax, the 9700 has built in Tx/Rx sequencer for external preamps.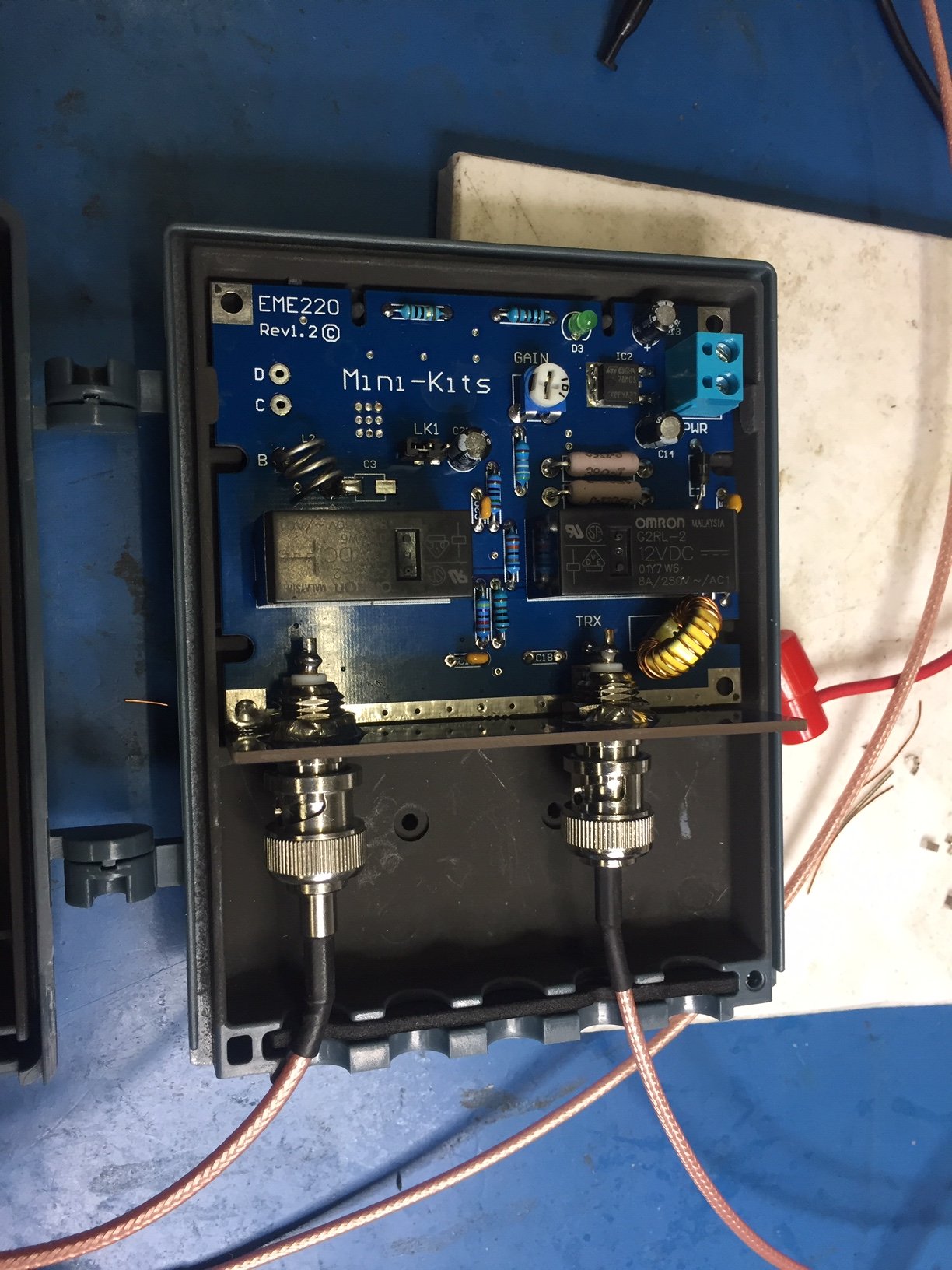 I got the optional weather resistant housing.
The kit is based on the Minicircuits integrated amplifier PGA-103 low noise preamplifier.
Gain is adjustable from 10dB to 18.5dB Noise figure is < 0.8 dB which includes the relays.
When used with a sequencer it should handle 500W PEP.
All in all this is a good quality, well made, and more importantly, well supported Australian designed kit.
They have some other interesting kits ..
http://www.minikits.com.au