I have yet to try this out, but a simple CTCSS board can be made with an Arduino Nano driving an R2R network.
Pins 2 detects the TX on, and 3-7 select what tone is to be used.
Later today I'll put one together to see if it works.
This will be a cheap board as the R2R network can be soldered directly to the Nano so no extra board is really needed. Just maybe a few Rs and Cs.
Of course, this can use the Basic VFO board I have if folks are interested. And a display could be added too.
EDIT: Here is a sample circuit.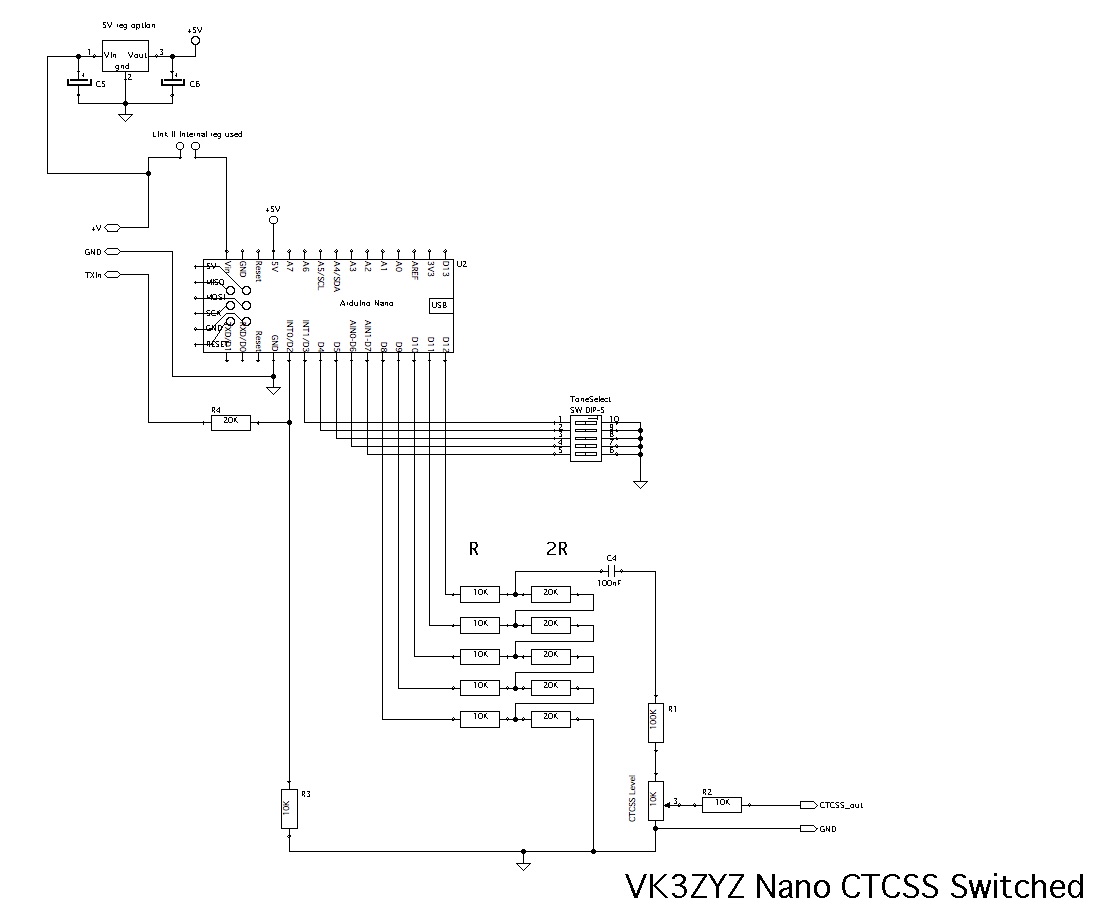 Last edited by a moderator: