Here is the so-far progress of a VFO for you, Bill.
I'm still waiting on help to get all 3 outputs running independently.
First one is variable, second 36Mhz, and the third 9Mhz.
The "normal" bands have an orange display..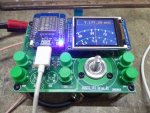 While the 10th band is full coverage, and goes red.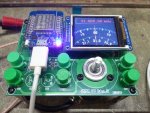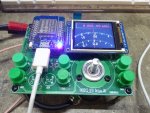 The colours can be changed if required.
Last edited: