Boy, things have got cheaper!
When this sort of thing first came out they were many times this price!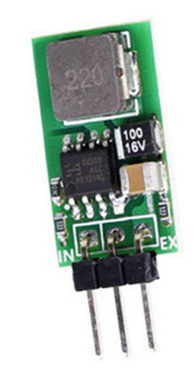 A 7805 replacement switch mode regulator for about $3.00 each! Low heat and would save a few watts in most applications. Hopefully not too much noise.
From the Ebay addvert...
The output voltage 5V (+-0.1V)
Type
C-DC synchronous rectification step-down module
Package includes:1pc module
Input voltage range is DC5.5~32V
Continuous output current 1A
The DC-DC synchronous rectification step-down module has ultra-high conversion efficiency and low heat generation. Input DC5.5~32V, stable output 5V 1A Long-term work,. The pin is compatible with the LM7805 three-terminal regulator block and can be directly replaced.
I assume "Long-term work" indicated a long life