Vale – John Waters VK3PXJ 24/3/1939 – 16/10/2018
It was with sadness that last month's newsletter reported the death of John VK3PXJ. His funeral however, was not until the 3rd of November at a graveside service at 1pm at the Tatura Cemetery. As a mark of respect for John our meeting scheduled for the same day and time was cancelled and many members attended the funeral and there were 20 there at my count and the club formed a short avenue of honour for John..
John was one of nine children and grew up in a number of towns in the general area. He had been in the army reserve over the years. His working life involved a number of jobs which involved him in either some form of leadership in various positions from working in concreting, dairy product processing and finally retired after many years at the Rosella factory having worked in the boiler house.
John married Carol and they had two children. Sadly Carol died a number of years ago. Later on John and Marelene became very good friends then unfortunately she died around six years ago. All of this of course saddened John.
John was very keen on Country Music and attended many gatherings of those keen on Country style music. He even went as far as Tamworth. His interest in radio was sparked by the CB craze in the 1970s, then as time went by John could see that he could enjoy radio even more by getting his amateur radio licence. So he sat for the exams and gained his ticket to more fun on the airways. John was always a keen and reliable member of the club and more recently despite his failing health he took a significant part in the organising part of the Hamfests.
Rest in peace John.
The two sides of the guard of honour for John's funeral and the carrying of the casket.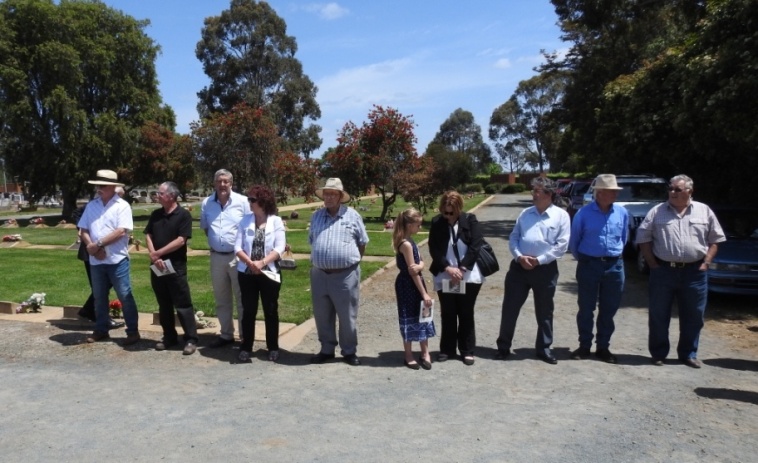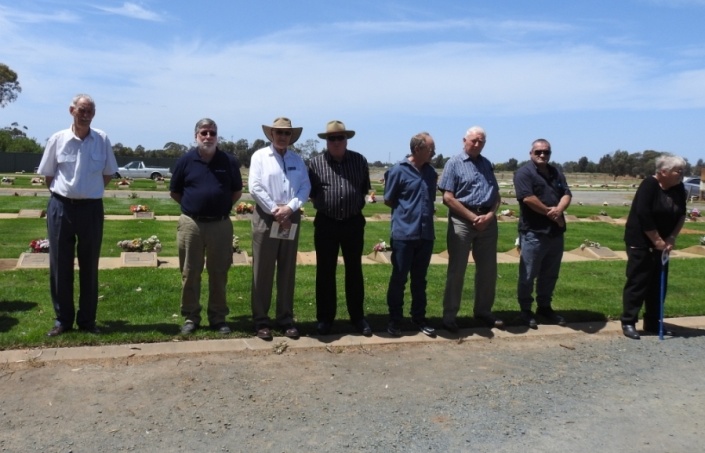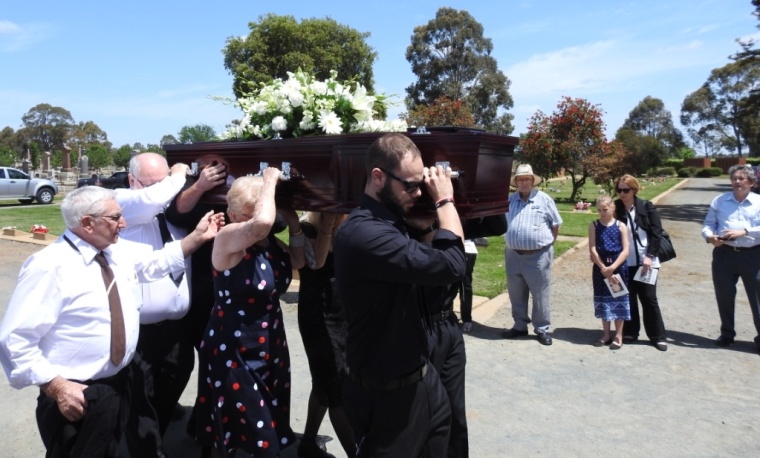 A bit of history – the balloon launch video is on line
Show Us Your Shack
Ham Fest 2018 Pictures

What was this motley crew doing on a remote mountain top in 1982?
S.A.D.A.R.C is a group of keen "Ham Radio" operators who participate in most aspects of the great range of activities available in this hobby. In order for a radio amateur to obtain a radio call sign, and transmit and receive radio signals from around the world, it is necessary to pass an examination recognized by the Wireless Institute of Australia. Our club is able to conduct these examinations for those interested in entering the fascinating world of radio communication, using their own radio, or one of those at our Club Station Base Station, VK3SOL
Visitors wishing to learn more about the hobby of amateur radio are most welcome to attend.