My son is moving his hairdressing salon.
There are at least 3 of these wall mounted hair dryer arms going.
One even has the dryer hood!
These arms include the wall mount and have mains power slip rings.
Please help keep these out of the trash.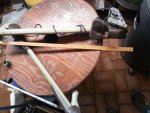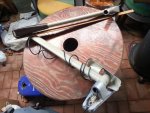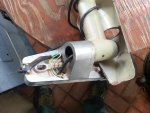 If you are interested, please contact me, Denys VK3ZYZ
Also, he has a couple of very long and narrow benches that would be a shame to cut up. These could be bolted together to make them wider.
I'll try to get the measurements and post a picture later.
There may be more stuff, like the reclining shampoo chairs......
Do you want a real relaxing Ham radio Operating Chair (water cooled head system included)?